Nexus Repository Manager
Replication: Global Repository Connection
As the primary UX Designer for Nexus Repository Manager, we needed to enable copies of Maven and Raw repositories to be copied from a source to target instance. Many security teams rely on geolocated offices to access specific artifacts to help build open source software.
This project has been a journey of understanding specific criteria needed to set up, configure, and access the source and target instances as well as discover how this transfer can be a secure one.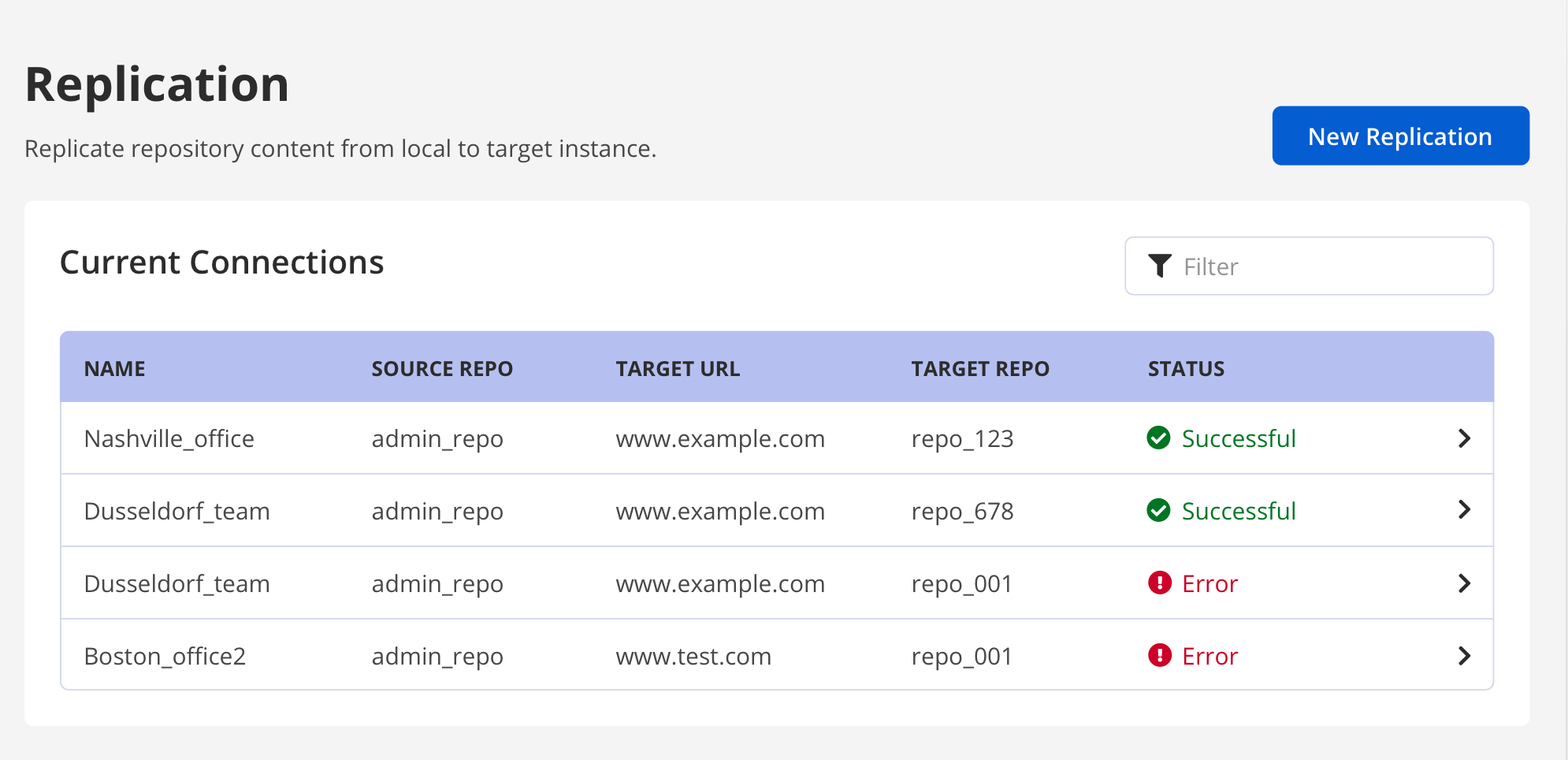 PROBLEM
How might security administrators send repository content from one location to another?